Call to Action: Responsible Restart Next Steps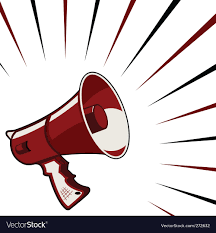 As you have probably learned Ohio SB375, was vetoed by Governor DeWine earlier this week. SB 375 was created to allow the fair and festival industry to reopen with rides, concessions and games in 2021 and was passed in December.
The GOSA, OFMA, and OFEA worked diligently investing countless hours to pass SB 375. Despite the Governor's disappointing veto our resolve will not be deterred to ensure our industry has the opportunity to work and earn a livelihood in 2021.
NEXT STEPS
1.    Responsible Restart Plan – One of the core elements of SB 375 was the formation of a Working Group to study and recommend protocols for the safe and hygienic operation of fairs and festivals. The Working Groups initial report was to be published by April 10.
As soon as the veto happened our lobbyists and board members started negotiating with State representatives to have the Governor's office establish this Working Group now, to establish a Responsible Restart Plan for carnivals, fairs and festivals.
2.    Legal Action – Without progress on a Responsible Restart Plan our only path left to opening our season is to replicate the litigation strategy successfully implemented by Cedar Point and Kalahari Resorts last year. Bates Brothers Amusement Company has taken the lead on legal action and is ready to hire a Columbus based law firm to file suit. Legal fees are estimated at upwards of $75,000. The GOSA is a 501c6 non-profit entity and, as such, prohibits our ability to initiate legal action with the State.
We need everyone to share the burden to make our lawsuit viable. Donations must be made to Bates Brothers Amusement Company and mailed to 1506 Fernwood Rd Wintersville, OH 43953.
All Unused Funds Will Be Donated to the GOSA, OFMA & OFEA
Will the State of Ohio allow midways to operate in 2021? Waiting isn't an option. The GOSA must work both potential avenues to reopening of midways in 2021.