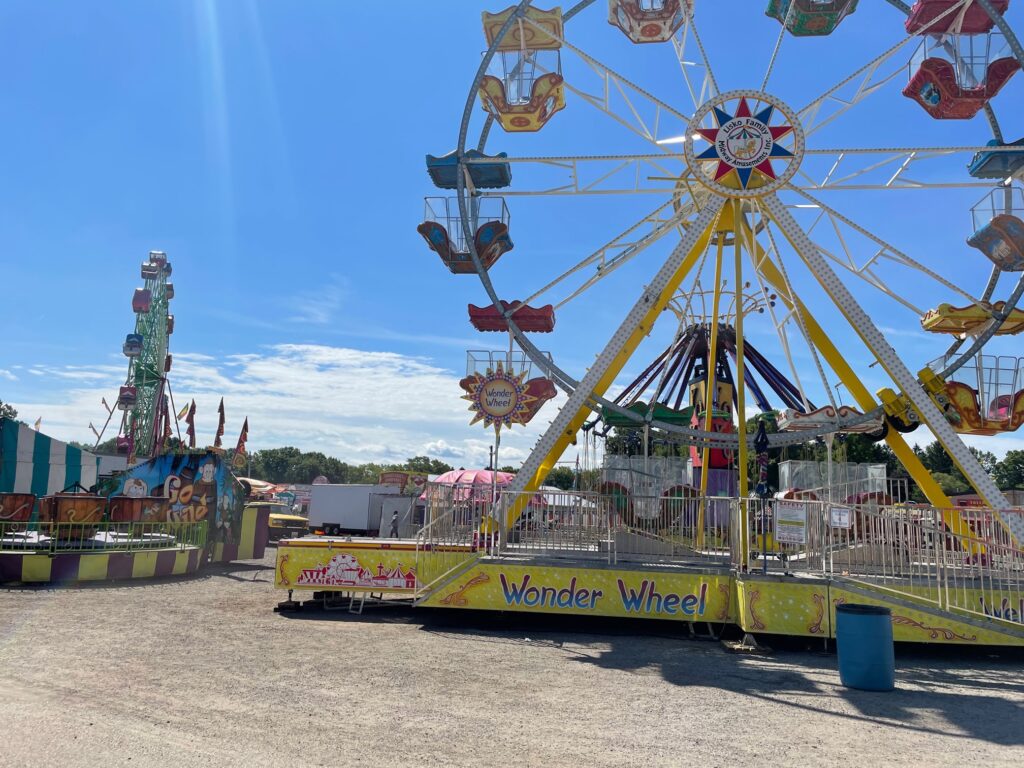 Summit County Fair
Howard Call, Summit County Fair Manager and OFMA Executive Director, was busy getting ready for the closing weekend. The fair was enjoying a run of sunny weather and Howard was keeping his fingers crossed it would stay that way until the closing bell.
Tim and Richard Lisko, Lisko Family Amusements, fielded a robust midway of 20 rides. Richard, out of the hospital after a recent surgery, was busy with midway projects and reportedly was on the mend and doing fine.
Otterbacher Brothers, Kurt and Dean had 3 food concessions and 10 games operating at the fair. The family business staff included Erin Young and Sebastian Rawlins. They were keeping the lemonade and cotton candy trailers running smoothly.
Traci and Scott Finnegin, owners of the axe throwing company Grab That Axe, said the popularity of throwing axes remained strong. Scott said when they aren't at fairs or festivals corporate and private party bookings keep them busy.
Eric German
GOSA Director of Communications