Pickaway County Fair 2022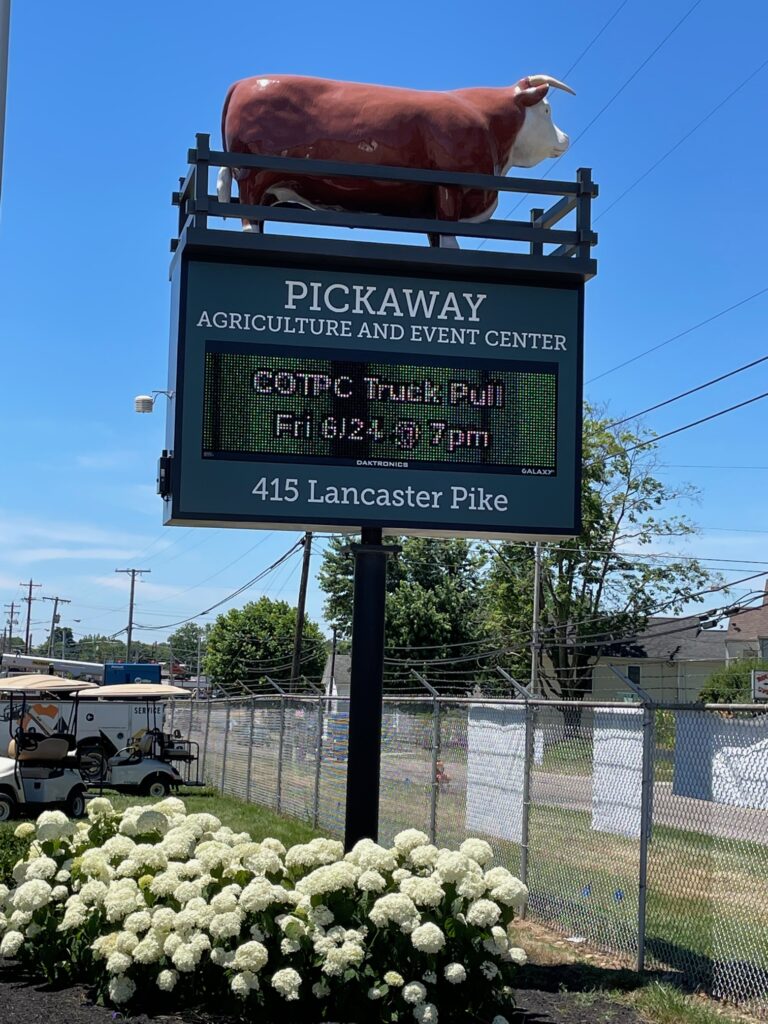 The weather for the 2022 edition of the Pickaway County Fair was nearly perfect this year. The only complaint being two of the days were very hot and impacted sales of some concession items. But Carl Rader, Rader's Old Fashioned Ice Cream, was all smiles as his ice cream was selling briskly.
Kissel Amusements provided a dozen rides, as well as a nice line-up of games and food. Randy Kissel, show owner and GOSA president, reported wristband sales were strong and people were enjoying themselves.
Lee Amos, Big Onion Concessions, took the time from running errands on the midway to talk. He is feeling good and optimistic a new treatment being prescribed by his doctors will keep his cancer from spreading. God bless Lee, and may this new treatment keep him going for many years.
GOSA Board members Jennifer Ramsey, Ramsey Food Service, and Drew Kissel of Kissel Amusements said plans for GOSA's 75th anniversary celebration taking place in 2025 were well underway.
Dan Bullen, owner of Bullen's Concessions and OFMA Board Member, reported business has been good so far this year despite rising gas prices.
GOSA members David and Donna Drake, Steve Rader, Steve and Carolyn Davis each had multiple units at the fair this year, as they have for many years now.
Eric German
GOSA Director of Communications