GOSA Visits Pickaway County Fair!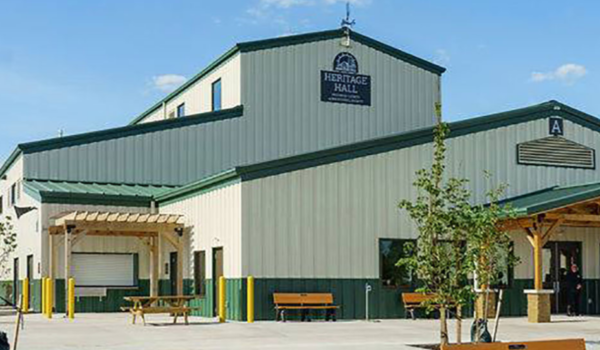 It didn't take long to notice the majority of the midway was occupied by GOSA members!
Scott Pritchard, Vice-president of the Pickaway County Agricultural Society, explained that whenever there is a spot to fill, he turns to the GOSA Yearbook to find a quality vendor.
Triple Treat Shows provided a full complement of rides, games and food. Russ Clements was spotted doing morning maintenance on the Charlie Chopper kiddie ride.
Carl & Grace Rader joined the GOSA Membership committee and are GOSA's newest membership ambassadors. Make sure you visit with them to learn the benefits of belonging to the association. Don't forget to try some of their homemade ice cream. This cub reporter discovered why the peanut butter with chocolate chips is a crowd favorite and perfect on a warm summer day.
David Drake, GOSA president, reported that Steve and Carolyn from Corky Que's donated money to the Kissel Scholarship Fund and the GOSA general fund during the event. A big THANK YOU to Steve & Carolyn!
While deftly working two windows at the same time 27 year old Cody Gehr proudly proclaimed that he has been working in his grandparents (Lee & Debbie Amos) concession units for 22 years. His infectious smile let all know he enjoys every minute of it.
David Drake, Jennifer Ramsey, Steve Rader, Lee and Debbie Amos and Steve and Carolyn Corky Davis each had multiple units at the fair. All reported business was brisk with fair goers happy to experience a full fair.