Rebuttal to Columbus Dispatch Article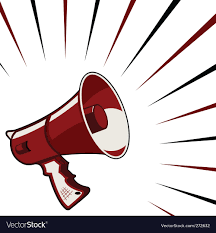 The Greater Ohio Showmen's Association is a non-profit organization dedicated to the improvement and perpetuation of the outdoor amusement business in the State of Ohio.
In an effort toward that mission, we monitor media outlets to keep abreast of negative stereotypes and correct information disseminated that is harmful to the fair and festival industry.
We recently responded to a Columbus Dispatch article with a letter to the editor and the reporter. Our letter to the editor rebuttal wasn't published, however, the reporter wrote a retraction article.
Original Article:  
Theodore Decker: Thrill rides are about feeling scared, not actual danger
GOSA Response:
March 31, 2019
To: Editorial Board, The Columbus Dispatch
Re: Column by Theodore Decker, March 27, 2019
"Thrill rides are about feeling scared, not actual danger."
Mr. Decker's misleading column encourages readers to draw the conclusion that carnival operators and operations in general are unsafe.
There's a risk, of course, as Decker overly emphasizes, but statistically, it is far more likely an injury will occur in an around the family home or during the drive to and from a carnival or fair than the thrilling time spent aboard a modern fixed or mobile amusement ride. Data collected by CPSC (Consumer Product Safety Commission) reveals that its 10x more dangerous to ride a bicycle, use exercise or playground equipment or utilize the facilities in the bathroom at home than to be whirled-around aboard an amusement ride.
Decker's characterization of ride operation personnel is not an accurate reflection of how these individuals discharge their duties and responsibilities. Operators are held accountable for the daily inspection and performance of the rides they operate. Most play a direct role in the set-up and tear down of their ride and are trained to look for potential maintenance issues and to report on a daily basis suspected issues to their supervisor and/or safety director.
Amusement ride companies that own and operate the midways at popular fairs and festivals across Ohio each summer are all "family-owned" businesses, with decades of operating experience. Owners are committed to safety as their #1 objective. Senior ride safety and maintenance personnel attend national safety seminars conducted by the Amusement Industry of Manufactures and Suppliers Association, and the National Amusement Association of Ride Safety Officials.
Safety is a multilevel national collaboration among fair and festival managers, ride owners and operators, manufacturers, state and federal regulators, and industry associations. All are single-minded in their purpose to protect the public.   Suggesting otherwise, as Mr. Decker's column asserts, is a disservice to the hard-working men and women traveling throughout Ohio each summer laboring in the portable outdoor amusement industry.
Sincerely,
David Drake, President
Mobile: 614-361-5441
Retraction Article:
Theodore Decker: Satire wasn't meant to offend carnival workers